May 24, 2016
Navy Pier Transient Dock Announced!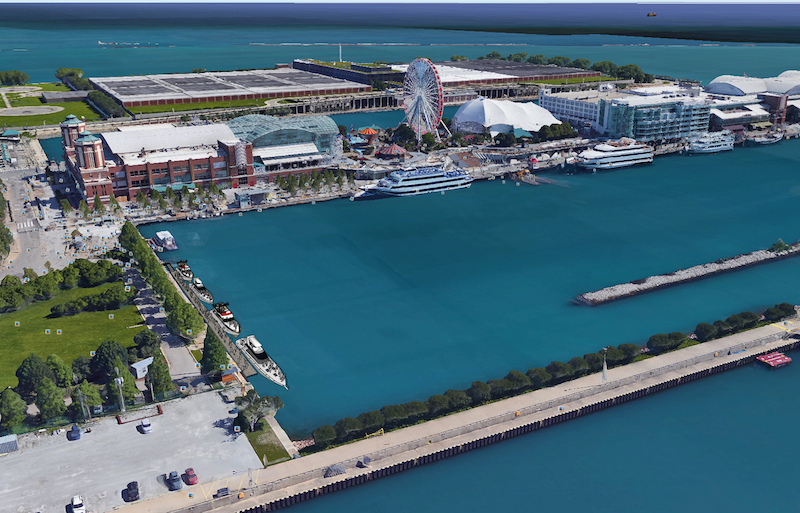 The Chicago Harbors are excited to announce the installment of a new transient dock at Navy Pier for Chicago boaters!  Named "The Dock at Navy Pier", this 200-foot long dock will be ready for boaters starting this Memorial Day weekend.
Located along the north/south wall adjacent to the old dime pier, the dock will run perpendicular to the pier next to Polk Bros Park.
Designed to allow short-term, easy access for the boating community to Navy Pier and other attractions downtown, boats will now have unprecedented access to temporary dockage directly in the heart of the city.
Transient fees will be managed through a mobile app, "Dockwa", and will allow boater's to pay for their dockage at Navy Pier easily and quickly.
During the Louis Vuitton America's Cup World Series Chicago, June 10-12, the dock will serve as a touch-and-go dock available to boaters who have purchased Boater's Pass tickets for the event.  This will allow on-water spectators to easily visit the race village on Navy Pier and pick-up guests.
Stay tuned for more updates on this exciting addition to the lakefront!