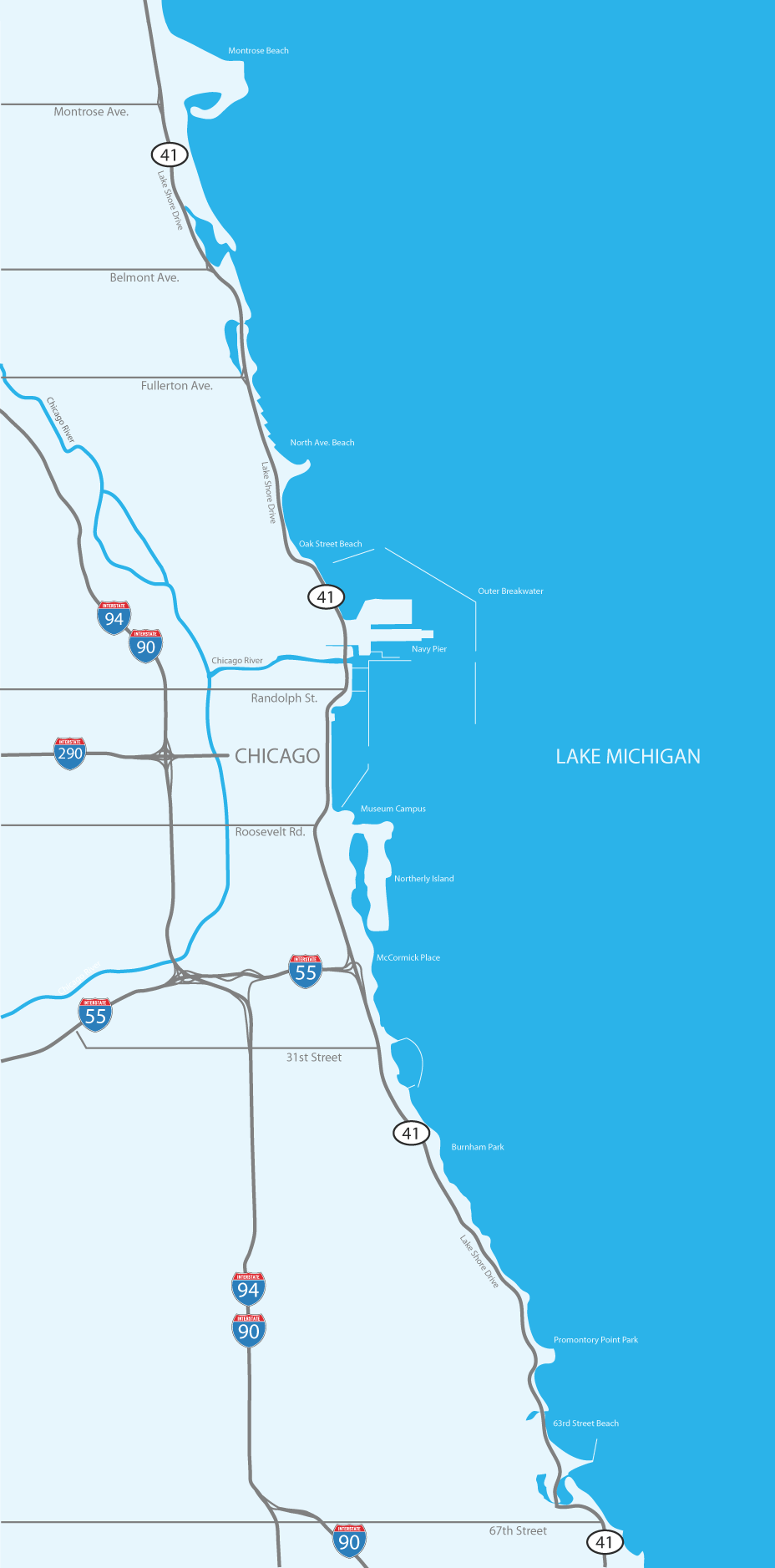 There's so much to see and do…
The Chicago Harbors consist of 10 beautiful harbors situated along Chicago's 14-mile lakeshore that together constitute the nation's largest municipal harbor system.
Founded in 1833, the harbors have long been the primer attraction along Lake Michigan with spaces for over 6,000 boats and drawing thousands of boaters each year.  With an occupancy rate in excess of 95%, the harbors are proud to represent the connection between Lake Michigan and the City of Chicago and have long been touted as the city's "best kept secret".
Each of the 10 harbors has their own specific neighborhood feel.  Starting in the north, Montrose, Belmont, and Diversey Harbors have been favorites among families for their location near park spaces and easy access.  In the heart of the city you'll find DuSable, Monroe, and Burnham Harbors that feature stunning skyline views, easy access to downtown and the world-renowned museum campus.  Further south is the nation's newest and greenest harbor, 31st Street Harbor, with spaces for 1000 boats and state-of-the-art amenities.  Then in the south, the beautifully located 59th Street and the Jackson Park Harbors have unparalleled charm set in the lagoons of the 1893 Columbian Exposition with beautiful museums and beaches near by.