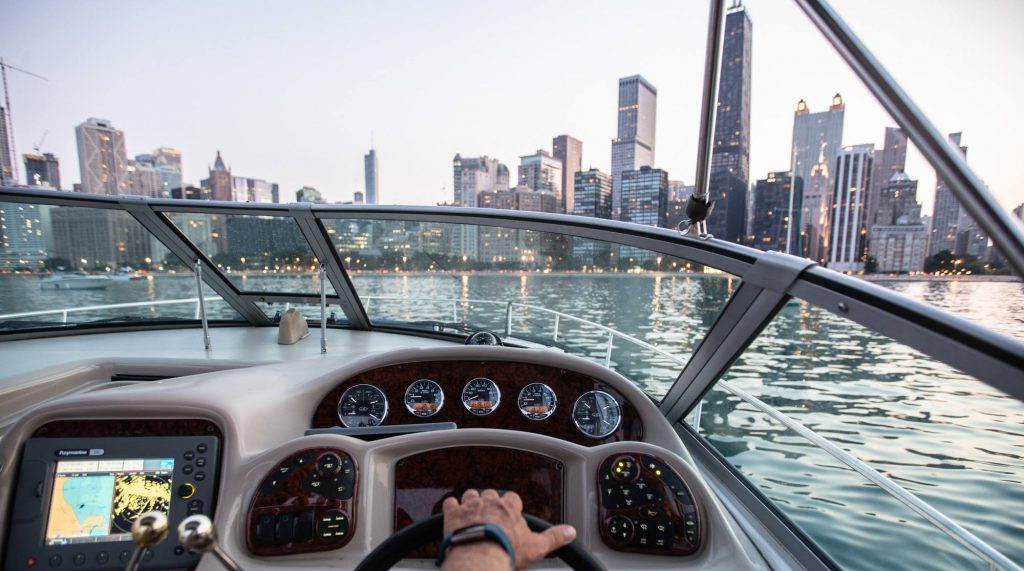 Welcome Back to the Chicago Harbors!
Updated: 6/11/2021
Welcome back to the Chicago Harbors!
This year, we will continue to prioritize the public's health during the COVID-19 pandemic and will continue to update our customers on any related procedures and changes as soon as we have them.
We believe that the Chicago Harbors represent one of the best ways for Chicagoans to recreate safely outdoors and we want to thank all our customers who, in 2020, helped us lead the way in creating a responsible environment along the lakefront.
Here are the most recent updates from the Chicago Harbors:
COVID-19 Rules & Regulations:
COVID-19 Rules and Regulations for the Chicago Park District Harbors are designed with a continued emphasis on maintaining a safe environment for everyone.  As of June 11, 2021 the following rules will be in place:
Face coverings are recommended when at Chicago harbor properties

City of Chicago and State of Illinois guidelines will be enforced to the fullest extent

Commercial vessel passenger limits will be in accordance with City and State guidelines.  This applies to all US Coast Guard inspected vessels

Recreational vessel passenger limits have been lifted in compliance with City and State COVID-19 guidelines

Yacht clubs and concessions shall abide by City of Chicago industry-specific guidelines for these business operations
Chicago Harbors Safety Precautions
Customers of the Chicago Harbors can expect enhanced safety precautions this season to mitigate the spread of COVID-19 including:
Daily cleaning of high-traffic touch points in the Chicago Harbors
Sanitizer stations available at dock gates and harbor offices
Increased PPE and protective barriers
Winter Storage locations will require masks to be worn this spring when individuals cannot maintain a 6-foot distance with other persons